---
What is ePAQ?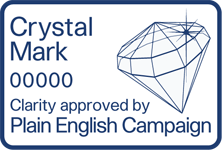 ---
---
ePAQ is an electronic personal questionnaire system with a variety of health questionnaires on a range of health issues.
ePAQ Systems Ltd has been formed out of a partnership of medical and IT professionals, with over 50 years experience of working within the NHS and the UK healthcare industry. Together we have created an "electronic Personal Assessment Questionnaire" system.
ePAQ has been developed to be simple, secure, flexible and intuitive. It is aimed at reducing the amount of time and number of visits patients would have to make to clinic, while also aiming to help clinicians get as much information as possible about a patient's health and condition.
ePAQ is an interactive Personal Assessment Questionnaire designed for use in the community as well as in normal & specialist medical practice.
Questionnaires can be completed via the internet in a patient's own time, or on computers or tablets in clinic. They are designed with simple questions which mirror those asked by clinicians. This gives clinicians the opportunity to review information about the patient before they arrive in clinic and allows patients the freedom to answer questions without embarrassment, and in their own time.
ePAQ provides an interactive approach to pre-operative assessment, and the assessment of pelvic floor, vulval, menstrual pain and hormonal symptoms in women.
ePAQ offers a reliable and intelligent software analysis from a set of user-friendly questions, designed by clinicians and approved by the Plain English Campaign.
ePAQ has combined the accuracy and reliability of validated self-completed patient friendly questionnaires with intelligent computer software analysis and reporting.
ePAQ Pre-op Assessment is extremely effective at saving patient visits as can be seen
More information:
For research and academic references click the

References

link in the More Information section at the bottom of the page.
For more information about the

Questionnaires

roll down or click on the Questionnaires link in the navigation bar. Where available click the questionnaire icons for more information about the questionnaire and it's value to your clinic.